I would like to begin today by saying how proud I am of the GOS community.  It has been a long time coming but we were all very pleased to be back at school. We have over 90% of staff in Shenzhen and every single one is pleased to be back in their classrooms. Our seniors started this week and I would like to say a huge thank you to all of them for their behaviour, enthusiasm and willingness to embrace the new 'normal'. They have been great, and we would like to thank the parents for preparing them so well for the changes to the school routine that have been necessary.
With the announcement of Year 4-8 starting on the 11th May and the years 1-3 on the 18th May, all staff are looking forward to greeting their students after over two months of online learning. The teachers have been preparing their classrooms, ensuring social distancing can still occur.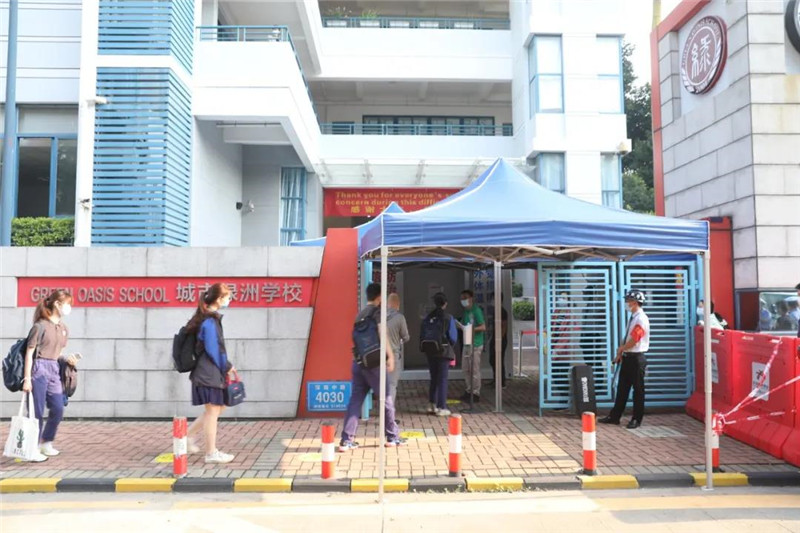 In fact social distancing is the name of the game. Our senior students have done an excellent job especially in the morning when they are waiting to go through the temperature tunnel. GOS support staff have set up very good structures for this to occur even putting markers on the ground for children to stand on. So when children and staff arrive they must go through our tunnel and get their temperature taken. Students are also tested prior to each class and must have a temperature of 36.8 or below to be able to enter the classroom. If it is high students will be tested with a thermometer by the nurse. After the check students are asked to cleanse their hands with hand sanitizer as they enter the room.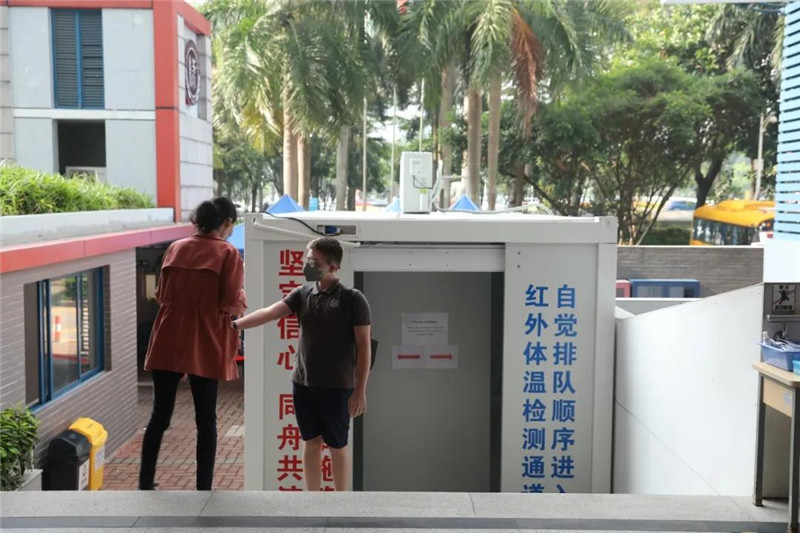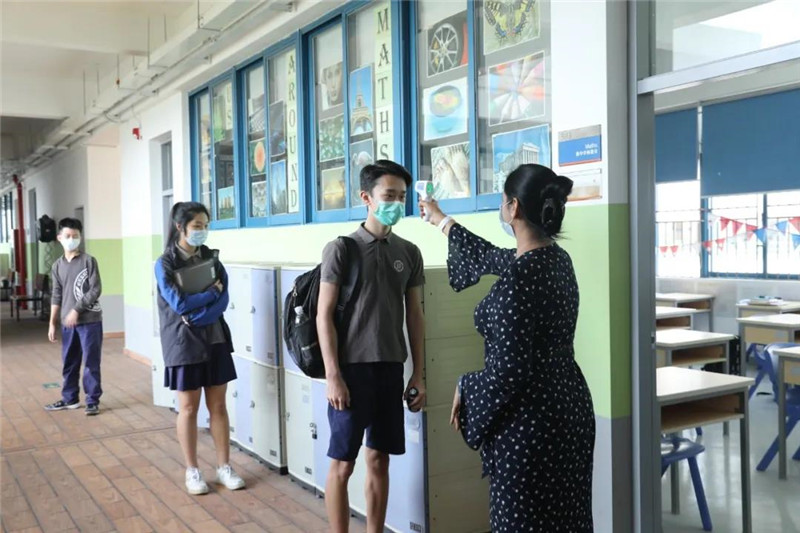 In the classroom, desks are separated and students must refrain from sharing equipment.
Lunch is also a little different. Students from Year 1-9 are to be served meals in their classrooms. Year 10 and 11 are spread out in the canteen with their own place named on tables. The containers are biodegradable and the lunches are served hot. We are not permitted to let parents deliver lunches so children must either eat the school lunch or bring their lunches from home.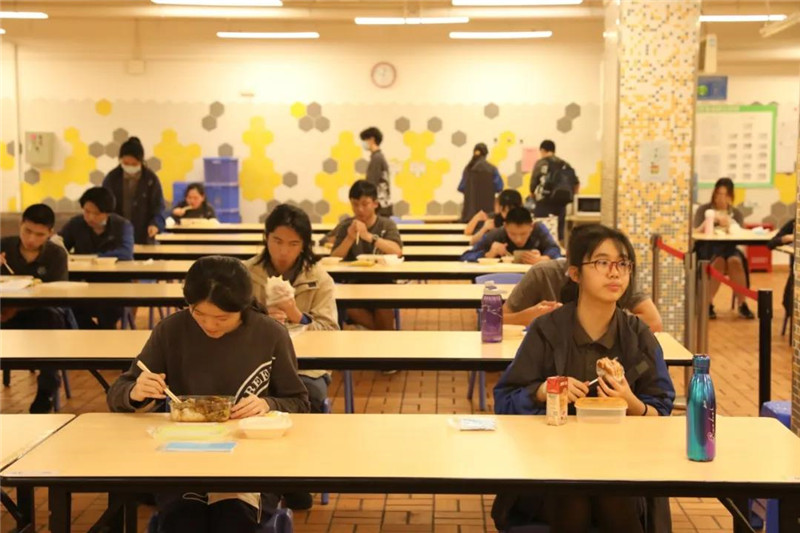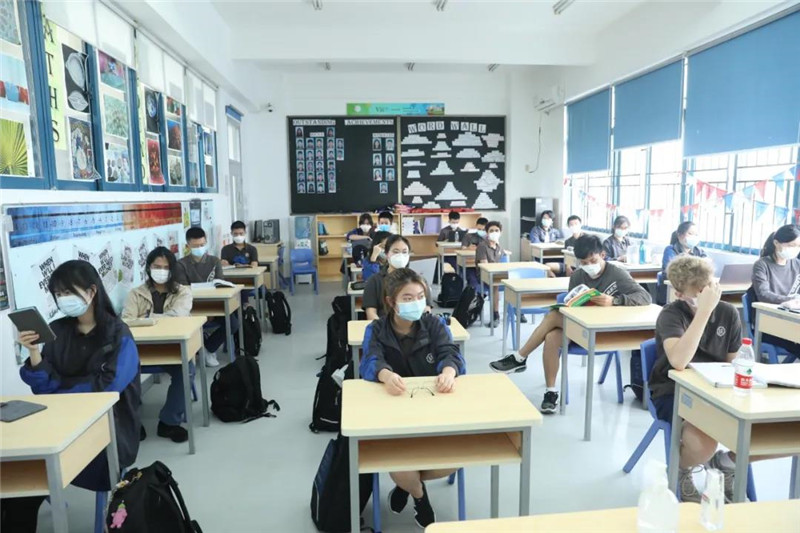 At the end of the day, students are required to walk back through the tunnel and home. It has been such an easy opening, so we are all very pleased with the first week back. The seniors will be excellent role models for the young students when they return.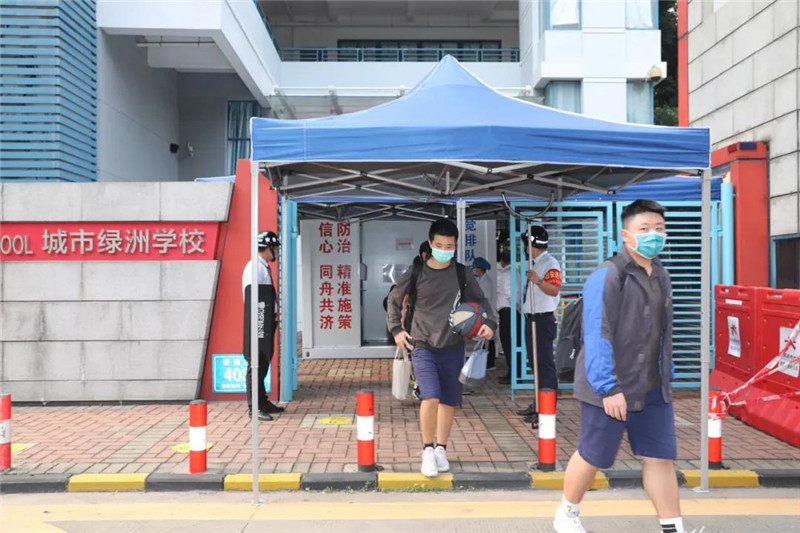 All of this could not have been possible without our fabulous support staff. They have been working so hard with the local community, the education bureaus, hospitals and other authorities to ensure the schools was and is well prepared for your children. Thank you so much to all who have been involved in ensuring we are ready to go.
On that note I would like to wish you all a happy and safe May Day long weekend. Take care and I look forward to seeing you all very soon. 
Helen Swan (Principal)