Academic Vice Principal's Greeting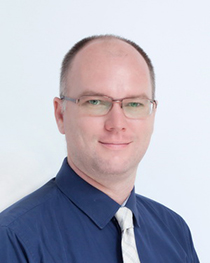 Shenzhen Oasis International School is one that values core educational excellence on par with personal growth and safety. Our outstanding IGCSE scores gain our students access to selective finishing schools, but our focus is not simply on test scores. We value the whole child, and structure school events and learning activities to allow students to develop the confidence and abilities that will enable them to be successful, and happy, in any learning environment.   
The Secondary section is composed of Key Stage 3 (Yrs 7-9)  cohorts. We follow the National Curriculum of England at Key Stage 3 . Our students consistently earn outstanding results, a testimonial to their efforts, our strong parental support for learning, and our excellent teaching staff.
As a school, we work to support and develop the whole student. Our focus is not simply on academic success, but we also endeavor to nurture our students and help them to develop life skills that will enable them to be success in multiple environments. This happens as a result of our PSHE program, active House Team events, Extra Curricular Activities (ECA's), sports, and more. Our pastoral program emphasizes creating connections between teachers, students and parents, and these connections allow us to help all of our students achieve excellence.
Our school participates in Shenzhen International School Athletic Conference (SISAC) events against a growing number of other schools. We also host Model United Nations (MUN) and host World Scholars' Cup (WSC) events during the year. In recognition of the broad range of skills that our students bring to school, and the broad range of challenges they face, we also support students with additional revision classes, English as an Additional Language (EAL) classes, and additional support as needed. Our pastoral leadership team is committed to providing all students with the unique supports that they need to become capable members of our global community.
Student advocacy and leadership is another area of strength at SOIS. Our Head Girl and Boy provide leadership for school-wide events, while the Student Council and Student Leadership groups ensure that student concerns can be acted on by staff. This is a school community that is constantly working to improve both educational outcomes and personal development, and it is a community that I am proud to lead this year.
Educate, Nurture and Inspire Excellence - our vision for the school, in every aspect of the students'lives.
Mr. Robert Ledlie
Academic Vice Principal